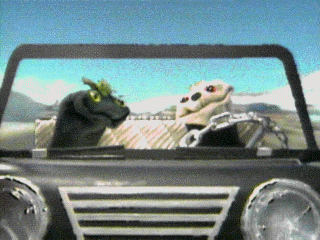 Back in October/November of 1999, Sockheads were not a very different breed. We spoke of how many Altoids we could fit in our mouths, traded coke card numbers, and discussed a Sockheads reunion. Here's an old post made by Morgana hinting towards the origin on the 'sockhead reunion' (also called 'sockhead anniversary [meeting]'):
(quoting Liam Lynch)


"Okee doke, I got a date and time for this thing in Nashville. I am waiting for the absolute confirmation, but I'm pretty sure we will be at this time. It is NOT on Sunday.

The Sifl and Olly session will be weds oct 27 at 9:30 pm. If there are any sifl and olly fans, or sockheads that you know in Nashville, I hope you come down for it.

Please, I want everyone to know, that the showing will last 35 minutes followed by a question and answer so I hope no one drives a great distance for something that will last only an hour. I don't want anyone to waste all that gas money for an hour event. It would be nice to meet some sockheads though, if you are in the area and I'll be happy to talk to people afterwards or sign anything or do any of that weird stuff."

Someone suggested having a sort of reunion there. From that, the idea of a grand festival of a convention grew. You may recall the names of all those who supported this, you may be hearing this all for the first time. But whether you're a newbie or a vet', you can appreciate the recovery of this project.

Back when I headed a committee to make this all come together, we requested sockies send in their names, locations, e-mail addresses, and, in they chose, age. This is still a good method, I believe. We closed down at 113 stats on record. So if you'd like to become one of the many who are interested, send this info to the addy on the CONTACTS page of this site. Remember, this will be posted on the STATS page, but any information can be blocked.

So, "become 1ne of the many who are interested"...but become 1ne of the few who are dedicated!
ROCK!